#124 Headwinds and hills – it's about how old you FEEL right?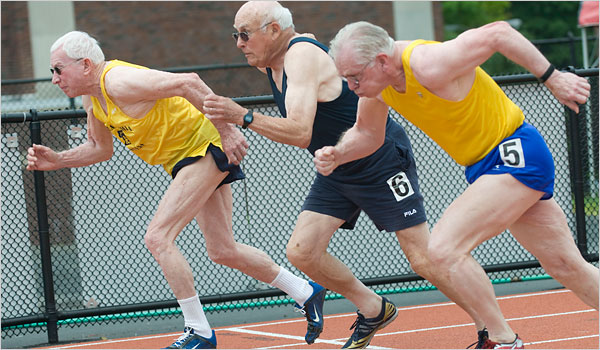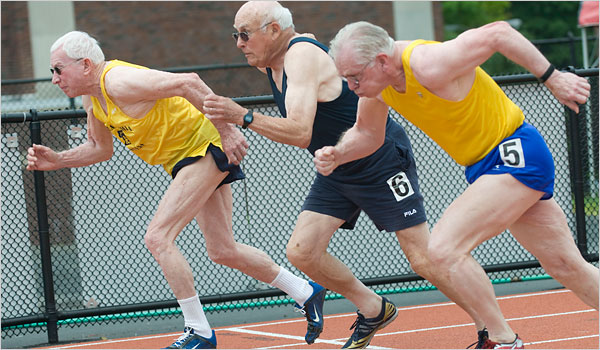 It's been a long 2 weeks. So long in fact, I actually aged (at least) a year, but, as @jbagspt cleverly pointed out on my Facebook page, I didn't actually get any older (in triathlete years). It's sort of a double-edged sword – on the one hand, after some point (maybe 21?) no one really wants to get older any more do they? But on the other hand…..aging up in triathlon years has (theoretical) advantages. At some point (although looking at some of the finish times, not exactly sure when) people start slowing down and the qualifying times start getting slightly more realistic…..so, as long as I can figure out a way to get older AND faster, I'm set.

Of course, in the grand scheme it doesn't change anything…..the goal is still the goal….qualify…..ridiculous as it might seem, I'll just need to figure it out….and the last two weeks have been another step in the right direction; in addition a birthday, the weather seems to have finally broken….and I WAS ABLE TO RIDE OUTDOORS. I'm not sure I can emphasize enough how exciting and awesome that news is….from acutal scenery changes to having enough breeze to allow the "cool wick" material to actually live up to its name, the ability to ride outside for the first time is like an amazingly fulfilling exhale…..until you hit the first hill….which for me is within minutes of the first "clip-in". And then it's more like a series of inhales and exhales…..none of which seem fulfilling enough for the job….and that's without the wind.

The GREAT (sort of hilly) Outdoors

Last weekend
Truthfully, I knew to expect it….every year, despite how well conditioned the trainer can get me over the winter months, there is nothing quite like riding outdoors…..and the 2014 maiden-voyage last weekend did not disappoint. As noted in the pic, it was some climbing, followed by a steep descent, followed by a generally flat section followed by 3 reasonably steep interval-climbs. The good news was, the trainer has indeed helped my base conditioning, I'm definitely ahead of where I was this time last year when I wasn't taking the training nearly as seriously…..the bad news is – hills will continue to slap me around for another few weeks until I acclimate – it is what it is.
Once you get a little taste

MidWeek

This Weekend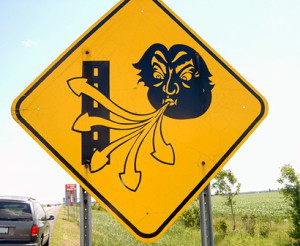 And once you get a taste….it's easy to get a little greedy. Happily, I found a way to get another couple of outdoor rides in this week: a 40-ish midweek, and a longer (65+) ride today as part of a longer bike-run brick session…..worthy of note is the pronounced "Clinton, NJ pattern" – uphill in just about any direction at the start – sort of a "welcome back" gesture from the roads….And to add a little salt to that wound, today's ride had the added, uh, benefit (?) of a nice headwind for much of it. Having not been outside in a while, I honestly wasn't sure how strong it was……it felt like I was working hard, but I kept wondering if I was just out of shape….entirely possible. I wondered this only until I did a flat section in the opposite direction. I never actually seem to "feel" the tailwind, but seeing a near instantaneous speed increase as the workload got easier. Unfortunately, it was only about 8-10 of the 65 miles…..but I wasn't complaining.

Other stuff…..
I did get some hours on the indoor trainer and some running and swimming in, although admittedly, I gravitated toward the outdoor rides. One important development was that yesterday (Saturday) I did the ever important "hour of power" test – basically a full on blitz on the bike trainer for an hour. It's pretty miserable, but I was psyched to note that my steady-state power went up by another 14% since the last test 8 or so weeks ago….I'm closing in on my goal (+/- 84%), but having never used this as a training variable, I have no idea when I'll reach my plateau.

Truth be told, the last four-week block has been grueling – of the last 28 days, 25 have been "training days". Of course, the 3 "totally off" days were AWESOME….but more than that, they were needed. I'm at about 65% of where I think I can be, and I'm hanging in as far as my training-stress (currently sitting at a -13, which is likely to get a little worse after today's long session, but tolerably above the -30 magic line). Things are progressing nicely, and besides feeling the fatigue some, I have not complaints so far……but it's still a long upward climb from here…..good thing I'm aging…but not older.

If it were easy, everyone would do it,

Mike E.