#32: So this one time…..at Triathlon camp…..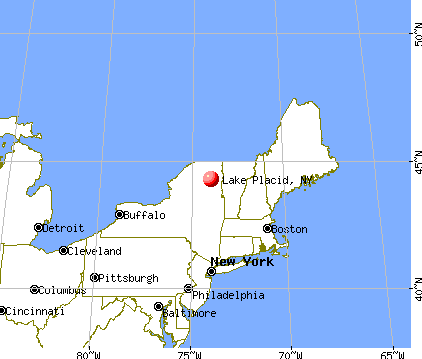 I set the wheels in motion this week to make another jump toward the end goal by attending a weekend long training camp in Lake Placid, NY. Part reconnaissance, part learning, part training session, it was a pretty cool experience. Seeing the course first hand has so much benefit in building a strategy and getting to meet some other athletes and hearing their stories is very cool as well.
On one end of the spectrum, the once collegiate level cross country runner who has been racing triathlon for a while but is just now making the jump to ironman, to Fernando, the 58 year old dermatologist from North Carolina who has run 18 Boston Marathons and 8 Ironman Triathlons, to the Ex-professional Cyclist who now is going after triathlon; "These guys are animals," I thought to myself. When I introduced myself to the group I told them I wanted to be Fernando if I ever decided to grow up…….he told me later that his PR in the marathon was 2 hours and 36 minutes (whoa!). On the other end of the spectrum the handful of athletes who are just ready to prove something to themselves and their friends/family…..to persevere, to endure. You can't help but appreciate the funny way life winds around and puts you somewhere you never thought you'd be, but know that you somehow belong.
Day one was pretty tough, but good; a 70 mile bike ride (the first loop of the course plus a little) and a little less than the first loop of the swim (1 mile). The bike felt pretty good for about the first 60 miles and I hung near the front of my group averaging about 18-19 mph…..but then my body remembered I've taken the last 4 weeks off of training; I got pretty tired but finished fine. Recon mental note – a couple of hills back into town that could be no fun if not ready for.
A few hours later, the swim was decent. The course is a little strange in concept to me, just b/c I've never tried a 2 loop swim course……swim a LONG straight, turn and head back, come out, go over the timing mat and head in for a second loop. Not sure if this is a good thing or not. I sort of like the idea of breaking it up and getting to take a land break, if only for a second…..but I'm not sure I'll be huge on getting back in again for a second lap. I swam about "my" speed (faster than the slow folks, slower than the fast folks), and got some good tips on form and sighting buoys to keep a straight line, something I definitely lose time on as I zig zag all over.
Shortly after that it was time to check in with the family and hear about new flashy soccer cleats, some cool socks with monkeys on them and a 4 ½ year old who was really just too busy to talk b/c he was getting ready for bed (I'll have to make an appointment with his assistant next time). As much as I have looked forward to being at the camp to get some work in, it's always grounding for me to talk to them and remember how much you can miss even in a few days away. Thankfully this is really my last time away pretty much until next fall……so I can commence the "catch-up" on Dad responsibilities.
So now I sit with my cup of coffee in this quaint little ACTIVE town before I head to meet the group for a training run (+/- 13 miles) and "see the run course". Going to have to take it slow (if I'm smart)…..it's been too long in recovery to expect much from my legs…..and nothing worse than 5 hours of driving home with crampy legs.
And by the way – having seen the height of an Olympic ski-jump for the first time this weekend I've decided that THAT is truly ridiculous……so if this triathlon thing doesn't work out……well…..you just never know…..Eddie the Eagle did it.